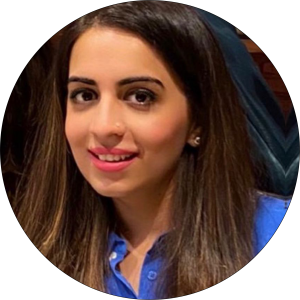 Nice To Meet You, I Am...
Founder – Embrace Imperfections

-Counselling Psychologist & Specialised In Montessori Method

-Member of American Psychological Association

-Premium Member of International Association Of Counselling (IAC)

-Premium Member Of APPPAH(Association For Prenatal & Perinatal Psychology & Health )

-E consultant & Counselling psychologist at www.secretconsultation.com powered by Mcura Mobile Health Pvt ltd



MY BACKGROUND AND QUALIFICATIONS
Divya Mohindroo a renowned counselling psychologist and founder Embrace Imperfections. Divya Completed her education from Carmel Convent School. Masters in Counselling Psychology and Allied Sciences. And further she is specialist in Early Education. A renowned psychologist counsellor and founder of Embrace Imperfections. I ensure psychosocial wellbeing of people and work towards removing social stigma associated with mental health. I believe in the holistic development of individuals and the premise that mental health plays a pivotal role in shaping one's life. I view my work with clients as being very collaborative. I believe you bring a lot to the table already, and I want to walk with you through this process. I see it as my role to listen, understand, support and meet you where you are. Through this, I aim to create a safe and trusting relationship where you can begin to reveal and heal your true self.
I refer to myself as a writer, counselling psychologist, mental health advocate, and motivational speaker. My journey started with a B.A. Psychology Honours at Jesus and Mary College of Delhi University. It not only challenged me but it also inspired me to learn more about the mind which led to pursuing an M.A. Counselling Psychology at the Amity Institute of Psychology and Allied Sciences. Along the way to becoming a counsellor, I also completed specialized in early education at the Montessori Method Ardee School of New Delhi. Apart from this, I contributed articles in Dainik Bhaskar, Madhurima Magazine, Deccan Chronicle, India.com (Zee News), Free Press Journal. I have also done Radio Shows for Mental Health week with Radio One 94.3. Lastly, in between sessions with clients and writing, I run an Instagram channel where I share daily self-help tips and tools.